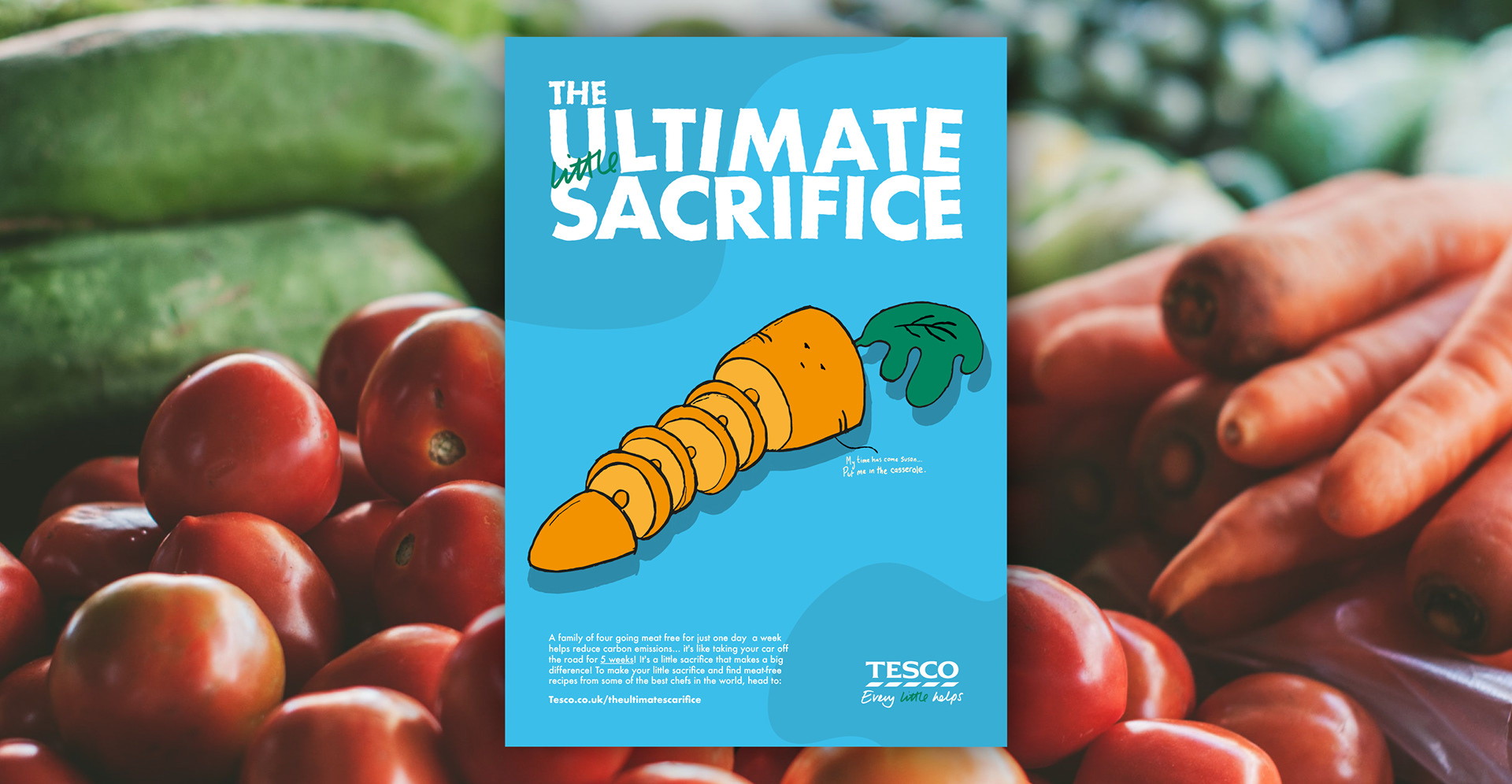 The Ultimate Little Sacrifice is a concept campaign for Tesco, targetting a reduction in meat consumption, with the overall goal of reducing the UK populations carbon footprint. The concept behind the campaign is that vegetables are doing the hard work, making the ultimate sacrifice, giving their lives and limbs for the greater good of mankind and the planet. All we are left to do is make a little sacrifice (like meat free monday). A lot of small individual changes across a large population will ultimately make a big difference. With this in mind, the campaign capitalises on the famous Tesco slogan "Every Little Helps".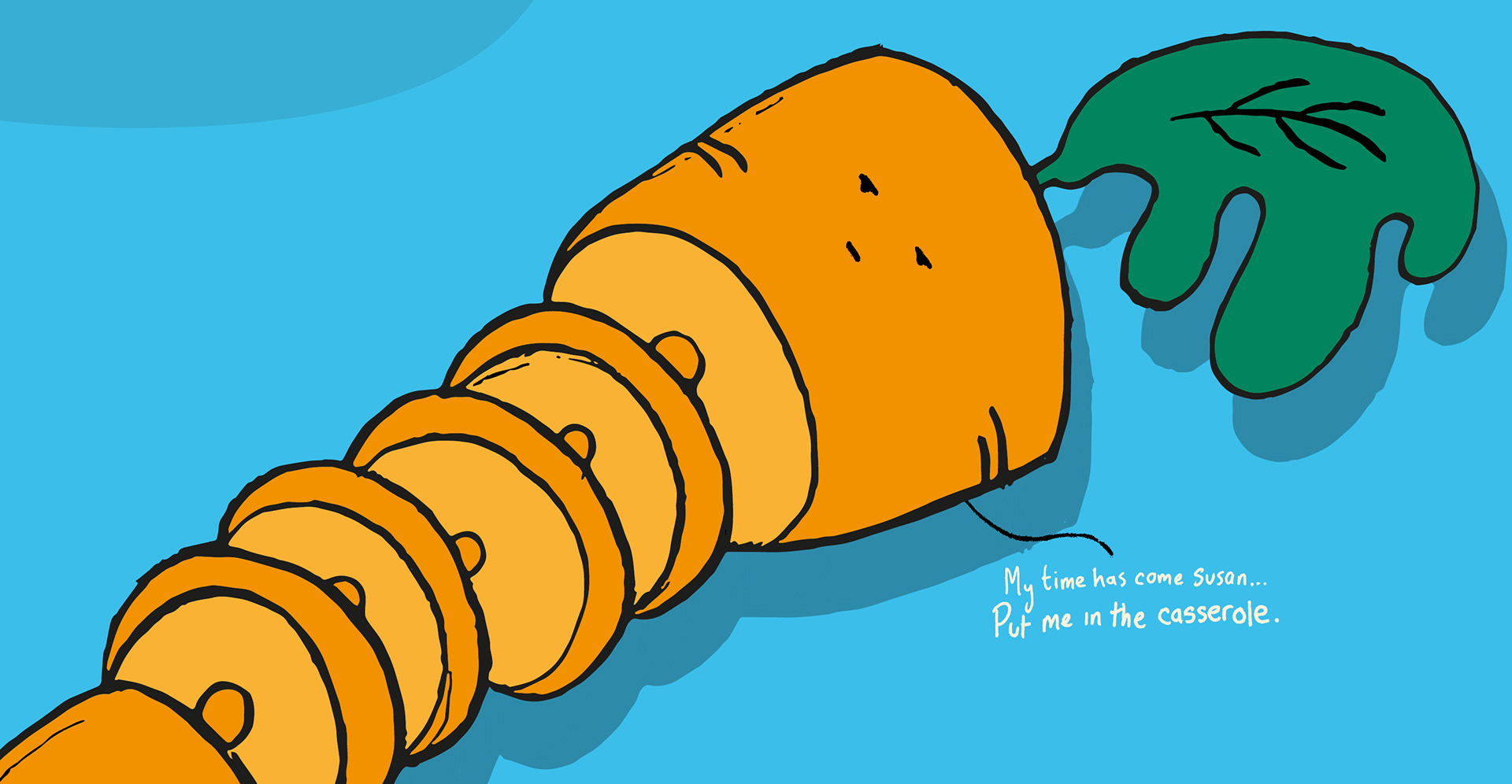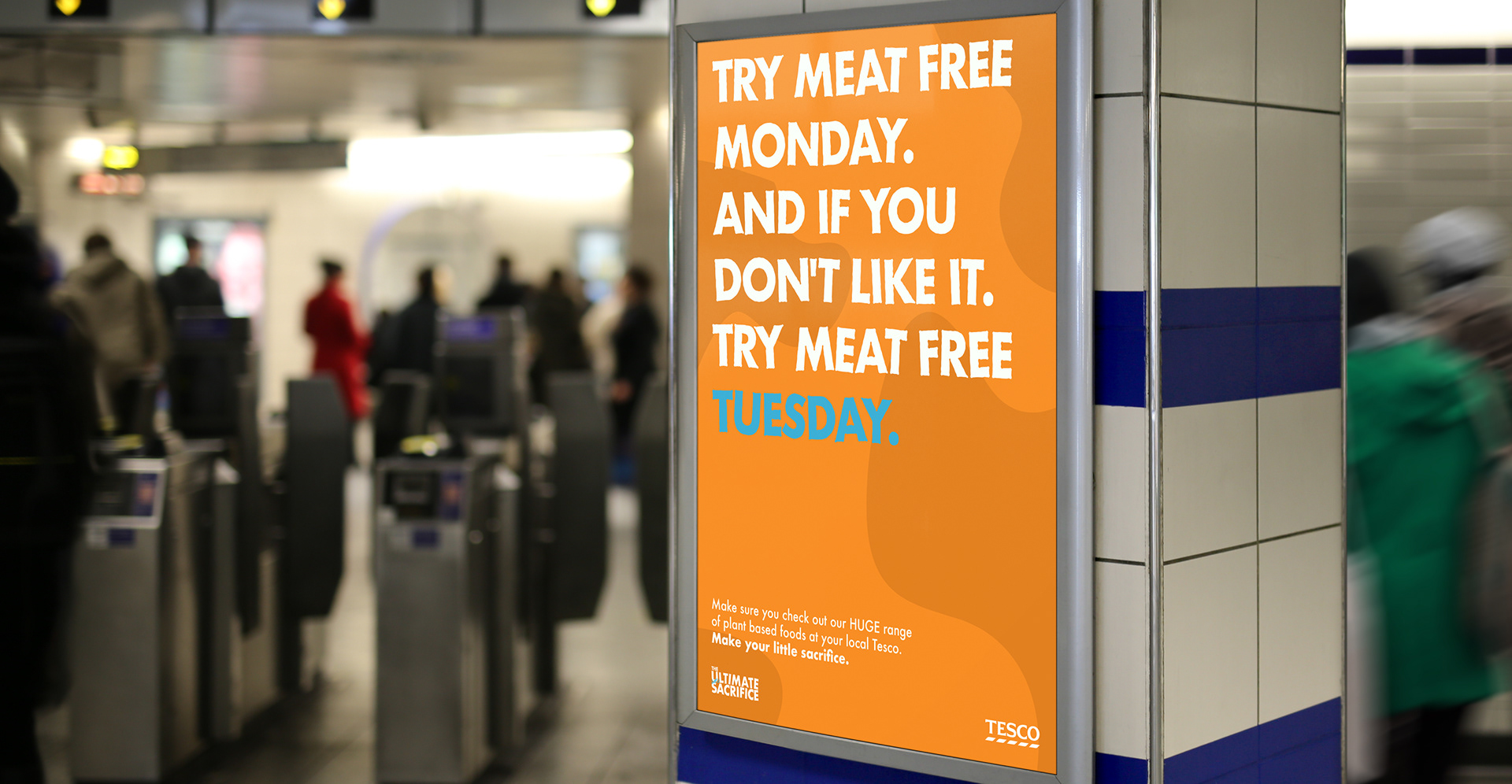 The tongue in cheek tone of voice breaks away from the hardline approach that is often used when discussing climate change, 
in the hope that humour will attract a market that is being missed when an uncompromising tone is used.